Big Head Blues Club
Way Down Inside
Big Records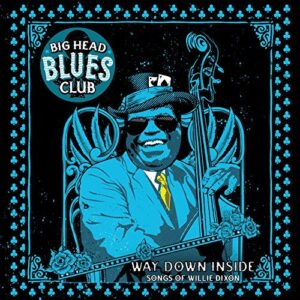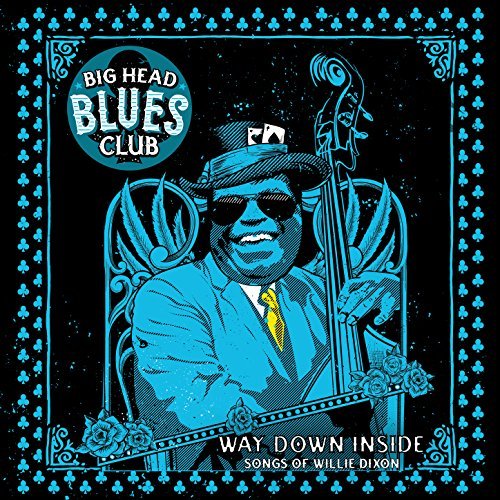 In 2011, Todd Park Mohr gathered a group of established blues giants alongside his own band Big Head Todd & The Monsters. Calling themselves the Big Head Blues Club, they released the tribute album 100 Years of Robert Johnson that was an incredible recreation of the Johnson's material and also garnered a Blues Music Award nomination.
Well, guess what? He's back with a whole new line-up of the Big Head Blues Club. Along with The Monsters, Mohr has been joined by Mud Morganfield, Billy Branch, Ronnie Baker Brooks, and Denver-based vocalist Erica Brown who spent a few years playing with Dan Treanor. And this time Big head Blues Club is taking on another of the blues world's most recognized songwriters, Willie Dixon.
Titled Way Down Inside, the songs included read just like the blueprint for the genre. And that's because they pretty much are having been recorded by the giants of the blues from Bo Diddley, Muddy Waters, Howlin' Wolf to the rock icons The Rolling Stones, Jimi Hendrix, Led Zeppelin, and many others. Willie Dixon set the standard for writing blues music and this disc pays tribute in aces, hitting it square on target with every number. There is one exception here, with the inclusion of the JB Lenoir penned piece "Good Advice," but it still fits the musical flow nicely and features Mohr, Morganfield, Branch, and Brooks sharing the vocal lines.
There's lot of juicy good readings here. Popular numbers such as "Hidden Charms," "Bring It On Home," "Crazy Mixed Up Kid," "The Seventh Son" and "I Want To Be Loved" are all included and maybe a few not as well known. A definite highlight is the pairing of Mohr and Brown on "The Same Thing," that even mixes in a little bit of another Dixon composition "Insane Asylum" that is not mentioned in the track listing.
Big Head Blues Club is such a winning formula. Add in the Willie Dixon songbook and they've once again delivered a refreshing and exciting take on something all too familiar in a very loving and well-crafted tribute.
Total Time: 51:28
Hidden Charms / The Seventh Son / You Need Love / Bring It On Home / Let Me Love You Baby / Pretty Thing / Good Advice / Crazy Mixed Up World / The Same Thing / My Love Will Never Die / It Don't Make Sense You Can't Make Peace / I Want To Be Loved / Sittin' And Cryin' The Blues